Behind the scenes
HOW IT'S MADE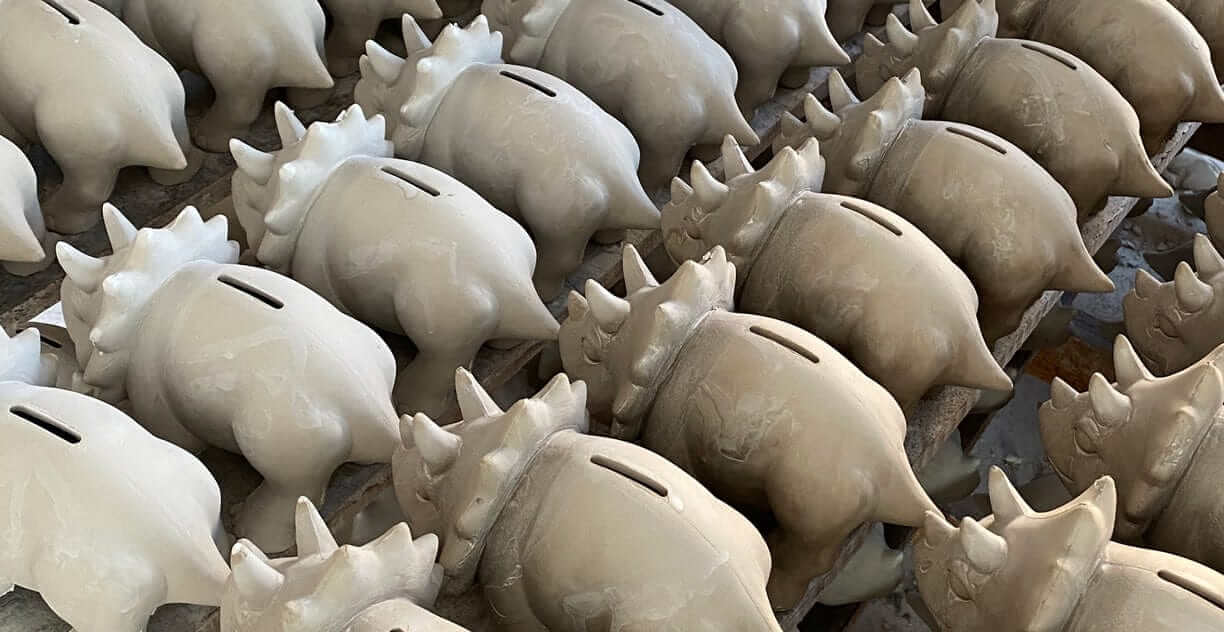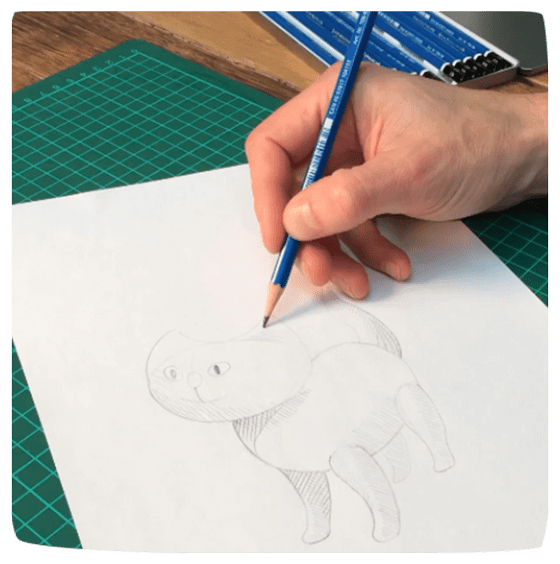 Belgium's most colourful design
Did you know that Pomme pidou's most colourful pets are born in black and white? It's true! They take their first steps as a pencil drawing by one of our Belgian designers. Of course, our pets can't survive without their lively colours. That's why we create a unique pattern for each pet. They all get their own design full of playful images and vibrant colours.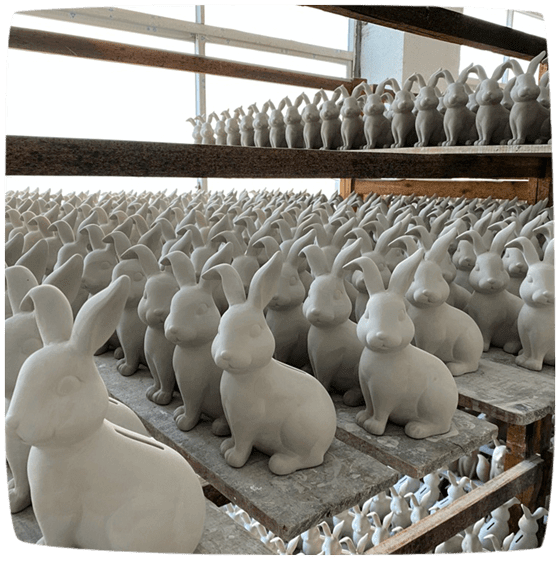 From sketch to sculpture
Then, the pencil-drawing turns into a real pet. Every Pomme pidou is a hand-made ceramic little masterpiece. Together with their friends, they get shaped in moulds and afterwards they rest for several days.
Time to get dressed
Finally, they each get their unique outfit. Their own colourful pattern is fit all around them. The last details are hand-painted and then we check whether they are ready to ship. How do we know? A real Pomme pidou is always a colourful animal made in ceramics and has its own, unique print. Check, check, check! Time to wrap them in a giftbox and send them to their new home in one of our colourful pets shops around the world.